Who We Are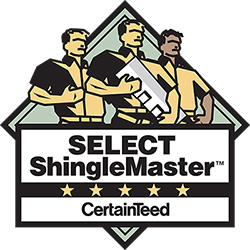 Hands-on service, guaranteed workmanship, and over 25 years of experience
If you need a new roof, LFS Roofing Inc. can install the right materials the right way. We are a family business led by Owner/Foreman Lawrence Short and his father, Fred Short.
The company is new, but we have a strong background in construction, and we have been putting roofs on for over 25 years. This means we are well equipped to inspect and maintain the structural integrity of your roof before and during re-roofing.
Because we're a small family business, we can offer personal, hands-on service from start to finish. The people you talk to when you're looking into quotes and materials are the same ones who work to install a new roof on your home, so you know your concerns are heard and respected throughout the process.
Primarily, we work with individual home owners who need a new roof, but we also work with small general building contractors. Please check out our portfolio for a selection of past projects.
For quotes or more information, please get in touch with Larry or Fred by phone or by email.