Our Process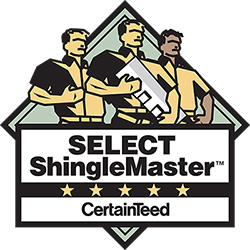 Learn how we work and who we work with
Our primary goal is to provide you with personal and professional service throughout the re-roofing process. For us, professionalism means respecting your time, your money, and your home. We want to help you improve the quality of your home with minimal interruption of your daily life and your peace of mind.
We feel that a big part of your peace of mind comes from knowing exactly what your re-roofing project involves and who is going to be doing the work. This is what we mean by personal service. LFS Roofing is a family business, and Larry and Fred are involved in every aspect from sales to installations to cleanup.
We also enlist the services of a selection of trusted local businesses to help organize materials at the beginning of a job and to help clean up the workspace at the end. We often rely on Cedar Grove Roofing Supply for materials and technical expertise.
When it comes to selecting materials, we usually try to guide the customer toward CertainTeed roofing products. Over all of our years working in roofing and construction, we have found that their materials provide the best combination of affordability and durability. See The Right Roof for more detail.
Just as important as the material used for roofing is the way it is applied. Most manufacturer waranties are only valid if the materials are installed properly. LFS Roofing Inc. is registered with CertainTeed as a Shingle Master Company and Larry is certified as a Shingle Quality Specialist.
For quotes or more information, please get in touch with Larry or Fred by phone or by email.